PURCHASING A PROPERTY IN THE PHILIPPINES – TRANSACTION FLOW

TRANSACTION FLOW WHEN PURCHASING A PROPERTY IN THE PHILIPPINES

A point by point guide
Understanding how the transaction process when purchasing a property in the Philippines is a daunting task and one that confuses most people , even professionals. To help guide you through this challenge, we have put together a summary of the steps that will be required to be taken.
1. Buyer and seller decide upon a price and who is shouldering what costs and other terms of the agreement
2. An attorney is retained
3. Obtain a copy of the land title from the Registry of Deeds (RD) in the municipality where the property is located
4. Obtain the certified, true copy of the Tax Declaration of the property from the local Treasury office of the Assessor
5. A deed of absolute sale is drafted (DOAS) by the attorney
6. The DOAS is signed by Purchaser and Seller, the purchase price is paid to the account of the Seller and the DOAS is notarized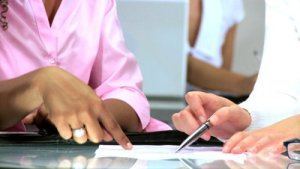 7. Go to the Regional District Office (RDO) of the Bureau of Inland Revenue (BIR) and pay all applicable taxes.
8. Obtain a Certificate Authorizing Registration (CAR), from the BIR certifying that all taxes are paid.
9. Go back to the Assessor at the municipal Treasurer's office and pay the transfer tax
10. Bring the official receipt from the BIR and Assesors office certifying all taxes are paid, the CAR, and the DOAS back to the RD, apply for the new Land Title and pay the registration fee.
11. Wait for the delivery of the new Title
This is a brief summary of the transaction flow when purchasing a property in the Philippines. Do not fool yourself , it will require time and patience so if you are not able to deal with that, it might be best to hire a professional.
If you are thinking of buying that property in Dumaguete City, Negros Oriental or Siquijor let us be your professional – Contact us now !