Property ID : siq005
Sold
[SOLD] - Lots
Maria Siquijor Beach Lots for Sale
These Maria Siquijor beach lots for sale are the perfect example of tropical paradise. Located on a wide and fine white sand beach, with plenty of coconut palm trees, I am sure the moment you will see them, you will start imagining relaxing on the back porch of your dream home , serenely watching the surf come in and the world go by. In the evening, you will stroll down the beach hand in hand with your loved one, thankful for the gift you have been given.
These beach lots are part of a larger title broken down into sub-lots ranging from 460 sqm to 620 sqm. Each lot will have its own direct access from the National Highway and a wide beachfront. With the high tide line more than 15 meters from the property boundary, you will not lose much land to the non-buildable Environmental Protection Zone restrictions
Just up the highway is Salagdoong Beach, one of the major tourist attractions of this beautiful island which is quickly growing as a world class destination for travelers from all over the world.
Sub-division Plan for these Siquijor Beach Lots for Sale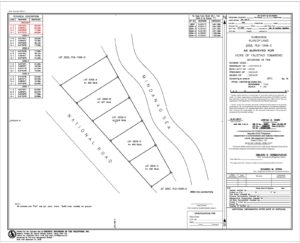 Beach Lots For Sale in Siquijor Details:
Lot Areas and Prices
460 sqm – 1,500,000
490 sqm – 1,650,000
546 sqm – 1,750,000
557 sqm – 1,800,000
620 sqm – 1,950,000
Location: Maria, Siquijor
Featured